Sometimes you do NOT want the ticket system to send an automatic reply to an incoming email
This is most common when receiving automatic emails and out-of-office emails, as this can create a loop between the two autoreplies in the different email systems. When this happens, this can generate a lot of emails quickly- the so called "ping-pong" effect.
You can use an email processing rule that checks for certain words in the sender email address or the email subject. The rule action is simply to not send an autoreply, as the system otherwise would have done.
This is an example that includes some common non-english autoreply texts as well: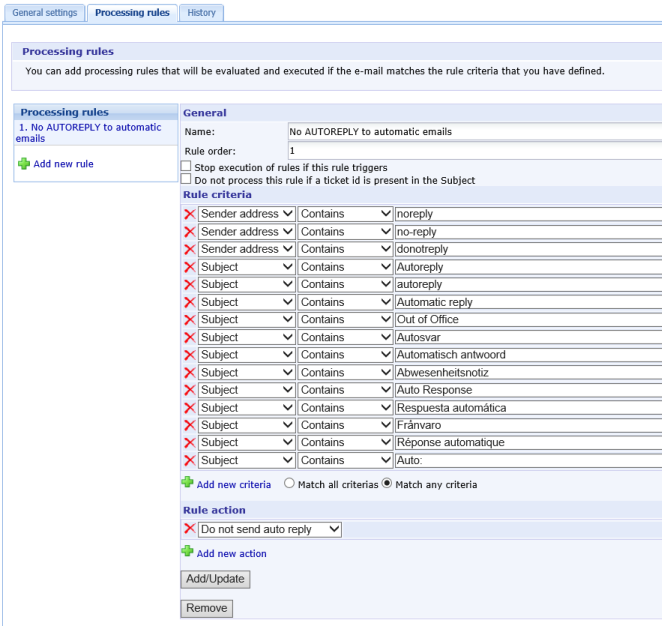 Alternatively, you can create a specific rule that blocks autoreply from a specific sender. Let the rule be in effect 10-15 minutes to be sure that there are no new autoreplies. Then you can delete the rule. The important thing is to break the "ping-pong" effect.