Relationships between the products/assets/config items are an important part of the product management.
You can see the relationships of a Product/Asset/Service/Config item by selecting it in the product page and look in the Relationships tab.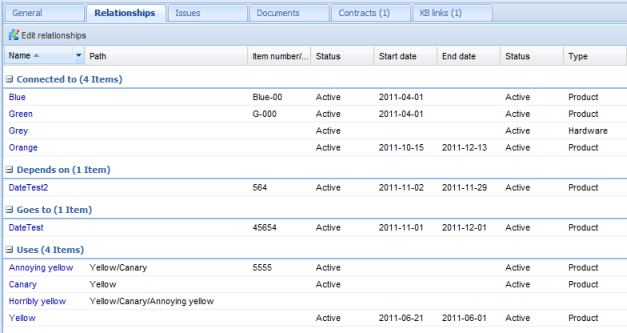 The relationship grid table shows all the relationships for the current config item. Click on a Config item name to navigate to that item. You can sort on the columns by clicking on the headers. You can add/hide columns and change the grouping by using a context menu shown whenclicking on the little down arrow in the cokumn header.
To add or change relations for the chosen config item, you press "Edit relationships" to open the relationship dialog: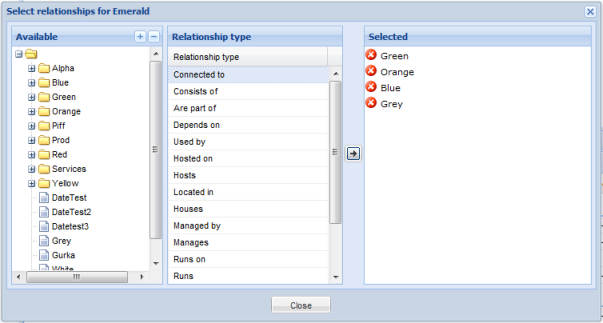 Select the config item in the Available section, choose the relationship type and click the arrow button to add the config item to the related ones.
You can remove an existing relationship by clicking on the red "X" icon next to the name in the Selected panel.