VisionFlow 3.2 was released December 2007
Role/User group permissions
A completely new permission architecture has been added. You can now add, edit, delete Roles/User groups and set which functions a Role should have access to.
Configure Role permissions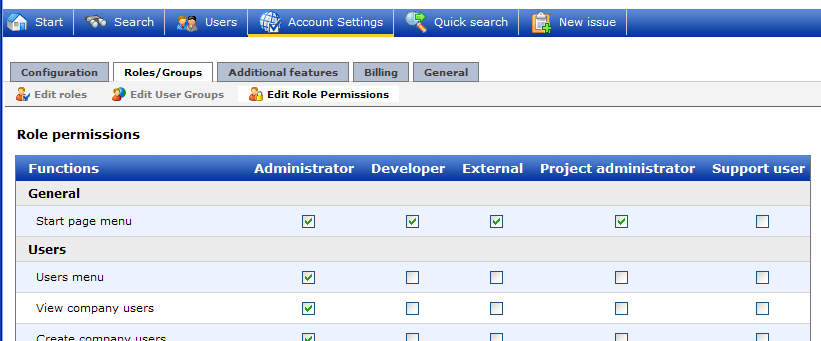 Let everyone have access to the issue/document/forum post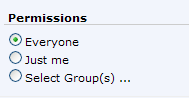 Choose one or more User groups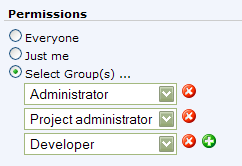 Add Screenshots directly to an issue
No need to save screenshots on your local desktop and then add them to your issues, with this release you can do it directly from "New issue" and "Edit issue"!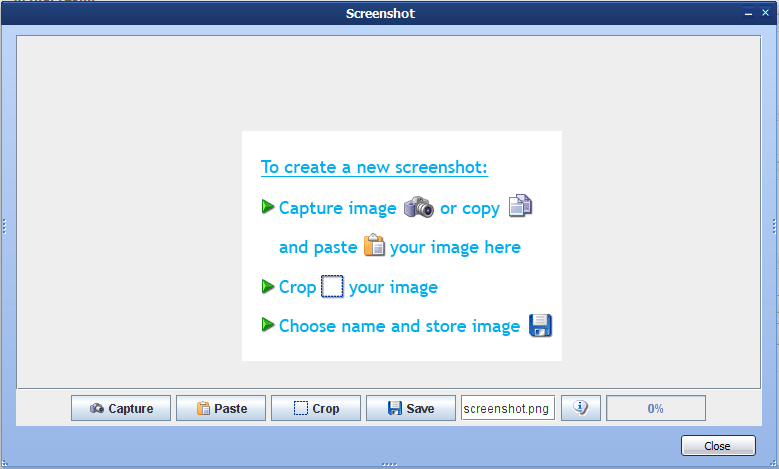 Gantt chart
A "Gantt chart view" has been added in the Issues-tab. You need to include Start date and Due date in the Issue Field Configuration as well as have the right to see Gantt charts.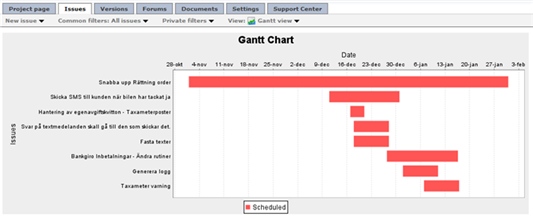 Ability to configure "textarea fields" on Issue types
You have seen three textareas when you have created an issue with the type "Bug". You can now configure the same for all of your issue types. Decided how many textareas you would like to use and if they should be mandatory or not.
Transfer/Copy enhancements
When transfering or copying an issue you can choose to add any user (reporter / developer / owner) that is not available in the new project to that project.
You can also choose if you want to generate a new Ticket Id for the transfered issue or not. (This can be important if you are using one project as a Support Inbox and transfers issues to other projects for further handling.)
Start date added to an issue
A Start date has been added to the "standard issue field set". It is not added per default so go to the Issue Field Configuration and add it!
Simple forms
You can now create your own forms and send the form content directly into VisionFlow. This is a great and easy way to integrate an external website!
Publish a document directly in the "document list"
Now you can see if a document is "Published" to the Support Center directly in the "documents list" and you can even publish/unpublish it directly in the list.
LDAP user import utility
Simple import from your LDAP server into VisionFlow. (Available in the Installed version only)
Bug fixes
Yes, even we have some bugs... :-)