The hosted version of VisionFlow 7.1 was released on the 3rd of April 2011
See below for details about the new features and improvements in this release. If you have any questions or need some clarification in some of the areas, then just add a comment to the KB-article or send us an email.
The installed version is scheduled for release on the week that starts 4th of April 2011.


Issue management
Issue Rule engine
The issue rule engine fills the gap when the normal workflow is not enough. Here you will have the ability to search on all issue fields and when the search criteria matches you specify which issue field you would like to update.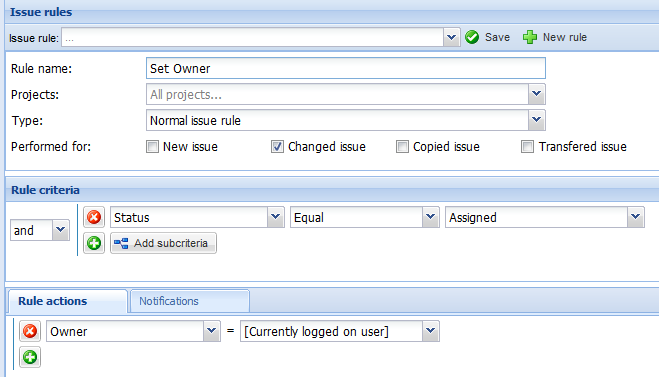 Improved email notifications with additional attributes
For the notification "Issue has changed" you can now specify many new attributes, such as: address and phone for associated users and companies. Have a look in 'Settings -> Other configurations -> Notification templates' for details.
More permission options on work logs
Three new permissions that complements the existing "View issue worklogs" and "Edit issue worklogs" has been added that affects Issue work logs:
Create issue worklog
Remove issue worklog

Project management
Custom fields on project
You can now create custom fields on projects. They are editable in 'Project page -> Edit Project info' and will be shown in 'Project page' and the 'Project summary' if a value exists. The project custom fields are also available in the Web Service API.

Knowledge base
Knowledge base available in separate tab
The Knowledge base will now always be opened as a "top-level tab" so you will be able to reply a support email and at the same time view the Knowledge base for that project.

Miscellaneous
Improved web browser support
Google Chrome, Safari and Opera is finally supported by VisionFlow.
Account level calendar
The new account level calendar have the ability to show issues, versions and contracts where a due or start date is available.

Day view of the calendar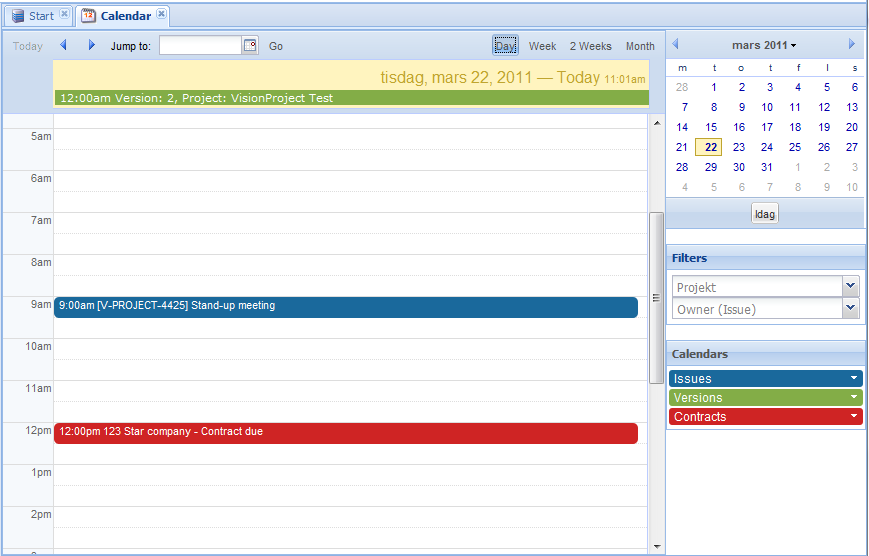 Week view of the Calendar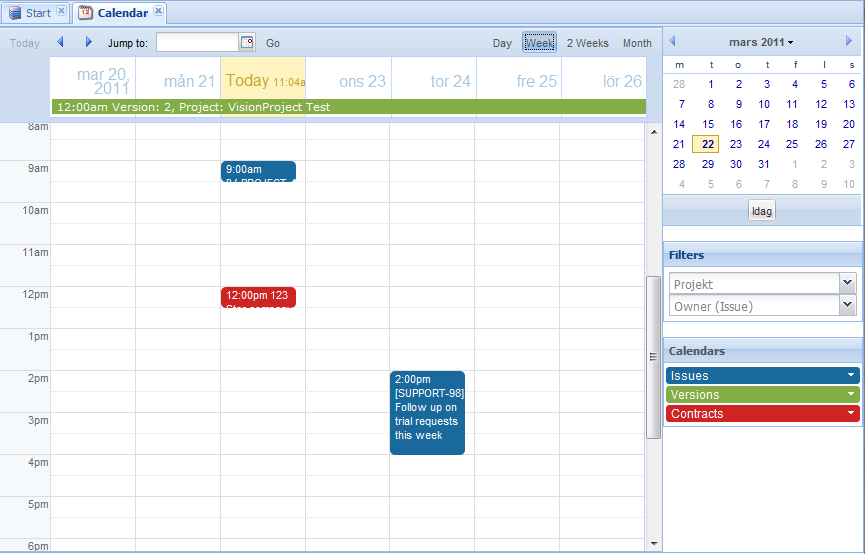 Ability to create external HTTP links
You can now create links to external HTTP pages. The links will be shown in the "General"-panel in the upper left. The configuration of the links is done in 'Settings -> General -> General links'.